Last Sunday saw me spending the afternoon with Lou, Dom and their twin girls Harper and Scout for their annual photo session. I photographed these girls last year too at Moors Valley Country Park, but didn't blog it, well I haven't blogged anything in quite a while, though problems with the blog and other things happening.
Much has happened in the two and a half years since I photographed the girls when they were just 5 months old. Lou is now running a very successful business, Lou Brown Designs and is also on NoTHS. And Dom has changed his work too, from having to commute to Portsmouth to now just down the road to Poole.
We started at the house, well, a converted church, its pretty amazing to be honest! A huge open plan area with bedrooms off to the side (I'm hoping to shoot someone there). Once Lou and Dom had everything the girls needed we set off for Tuckton, to catch a boat to Hegistbury Head beach.
NB. No bacon sandwich this time around.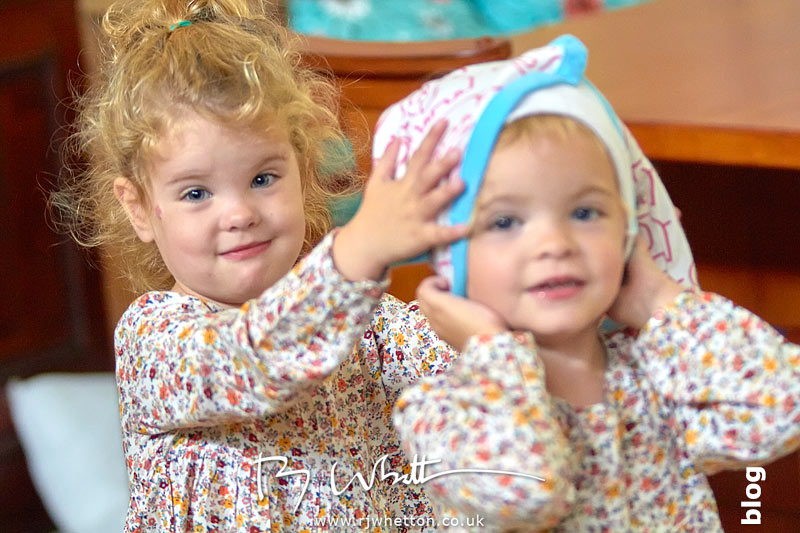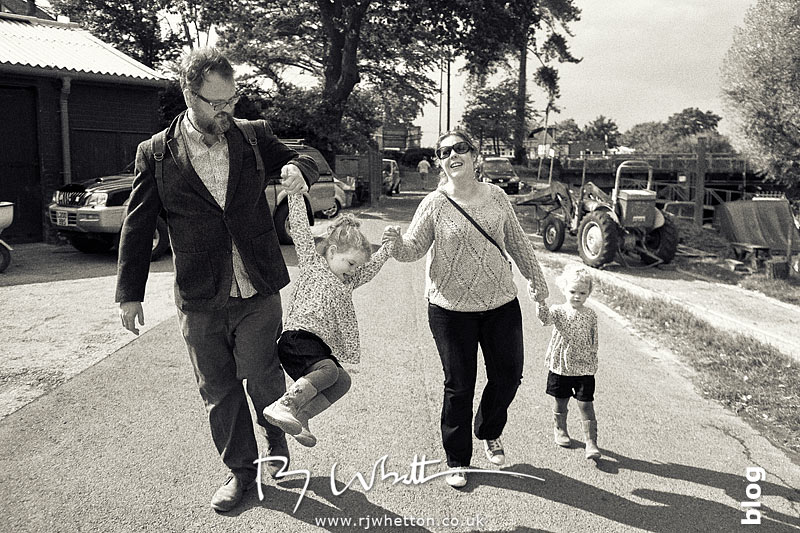 Its amazing to see how much the girls have changed since last year, and the different personalities they each have. Scout being the more adventurous type and Harper is fun but very thoughtful at the same time.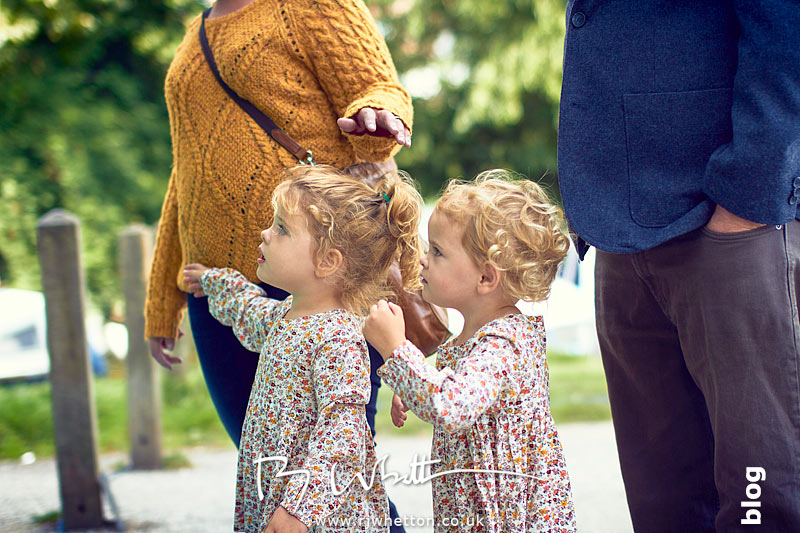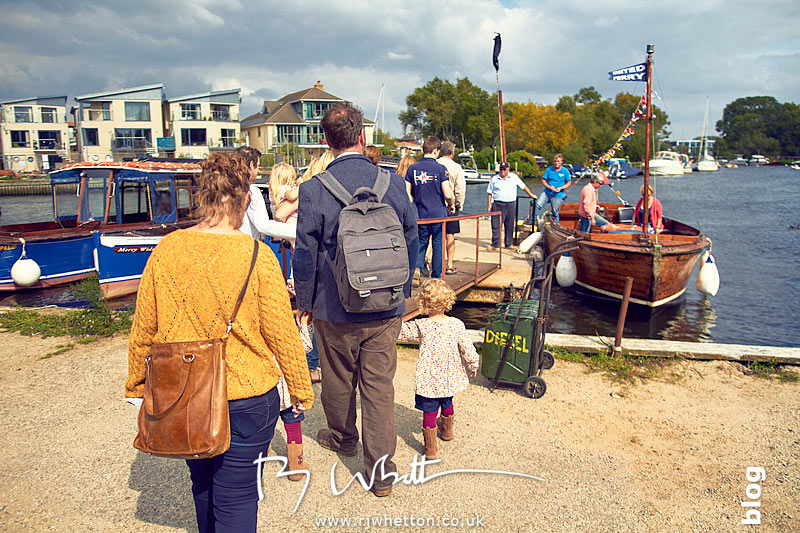 Once tickets had been bought we boarded the fine water vessel.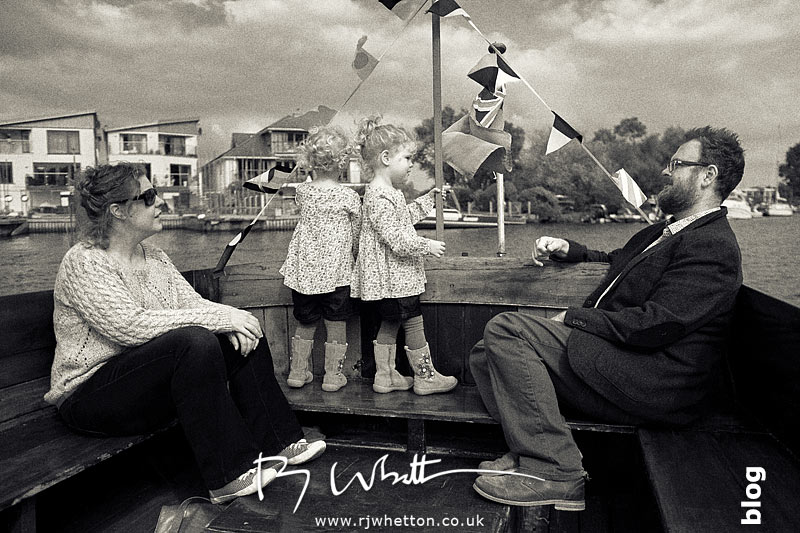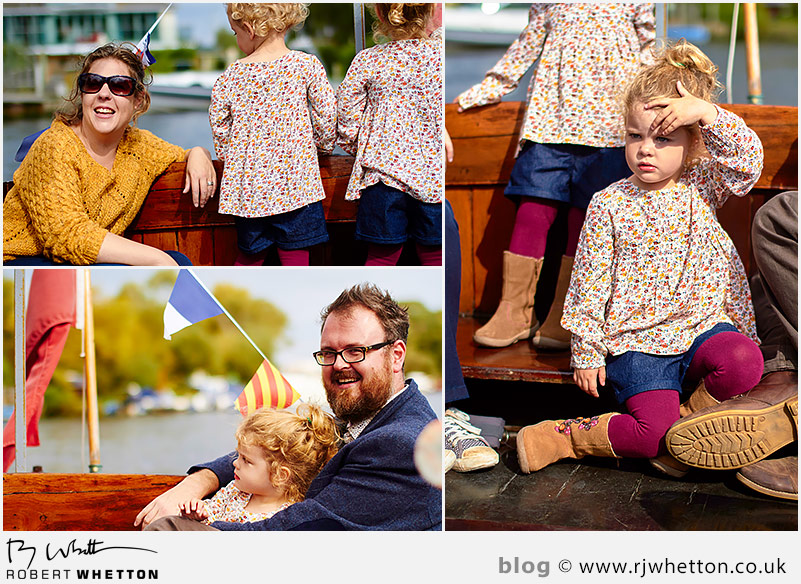 At one point I thought we might have had the whole aft of the boat to ourselves, but the space was soon filled by a couple more families and a dog.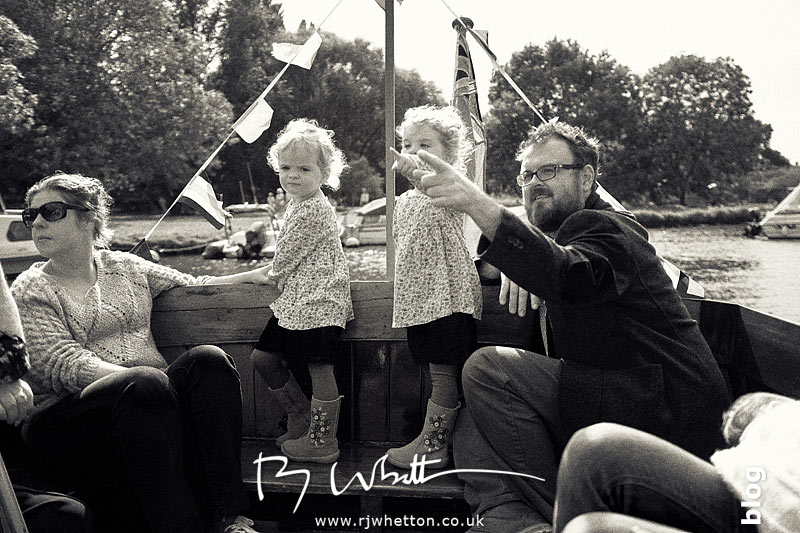 There was plenty to see on the journey to Hegestbury Head and it kept everyone entertained, the girls asked plenty of questions about the things they could see.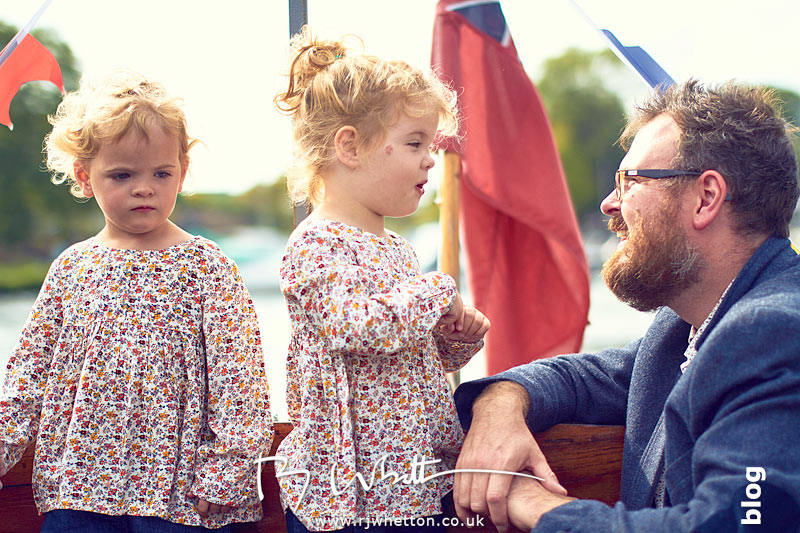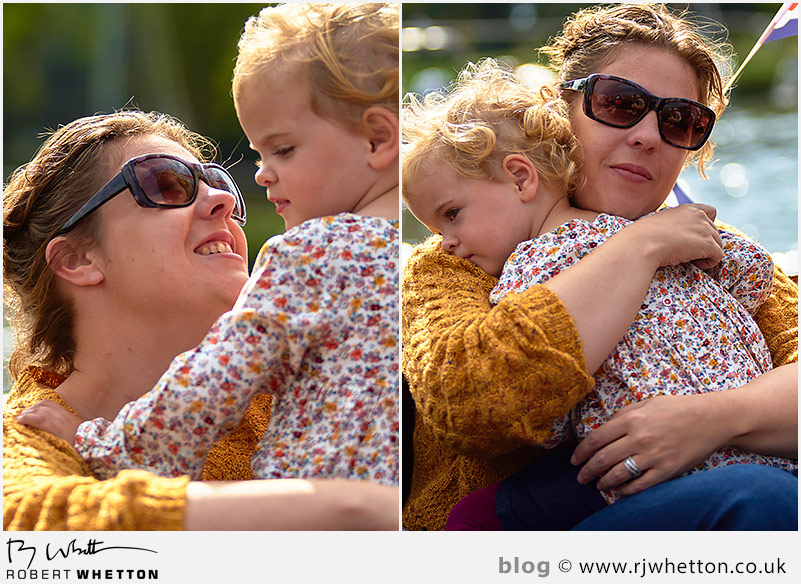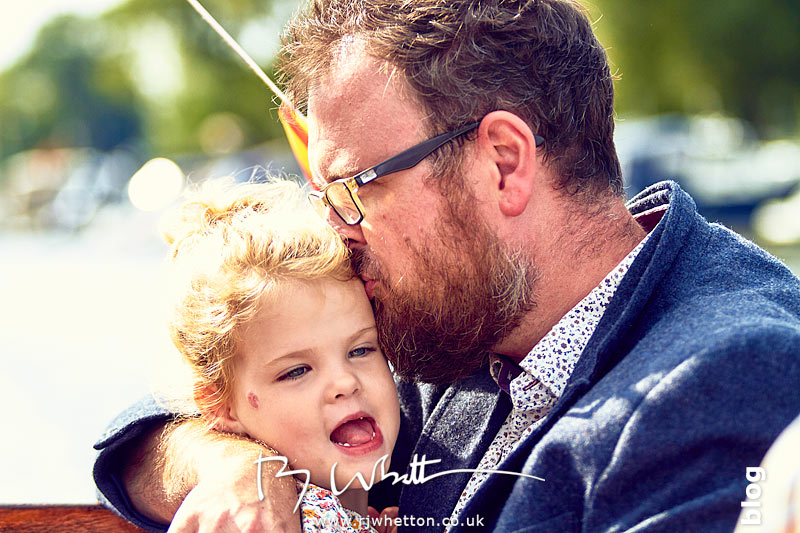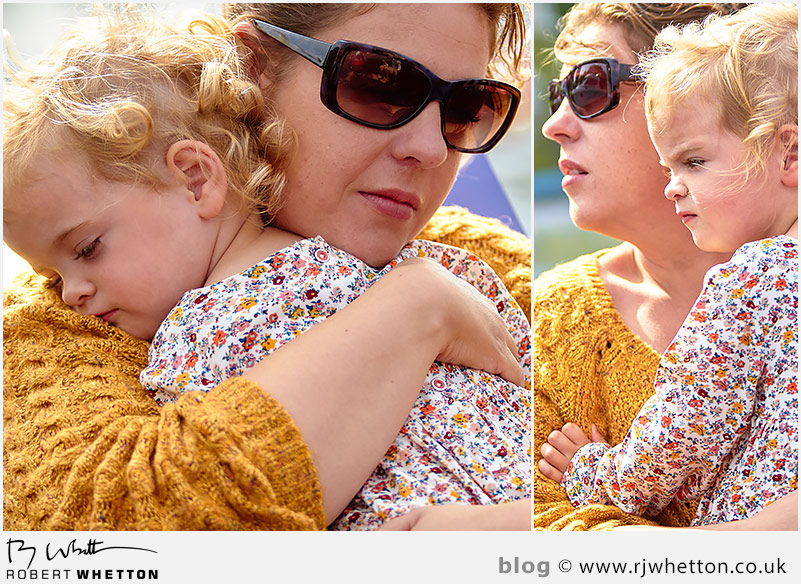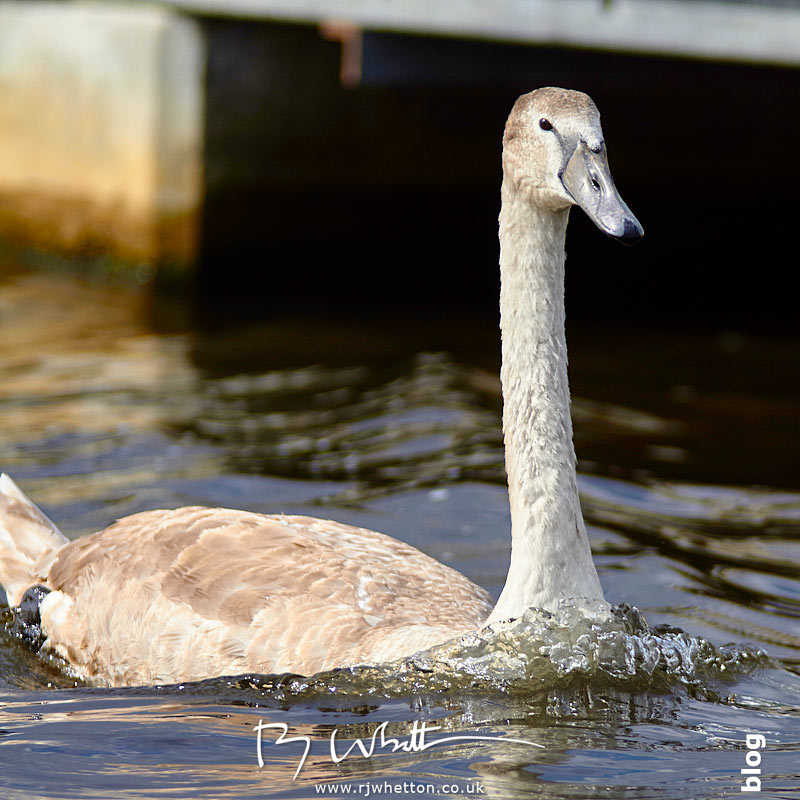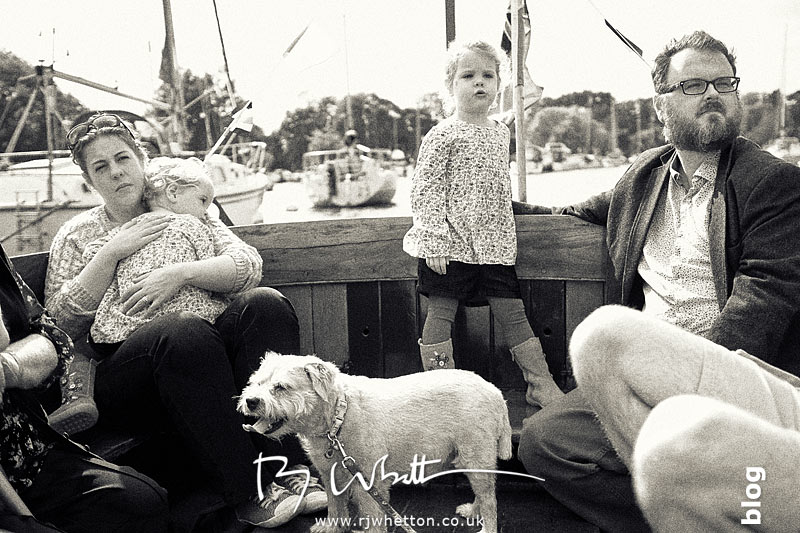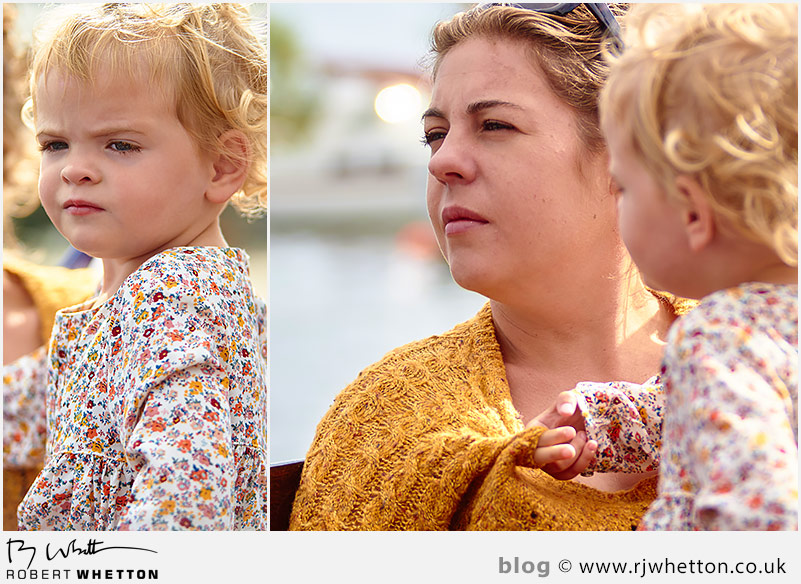 Lou said that Harper was a watcher, and wasn't sure where she got her stare from, but i think we now know Lou!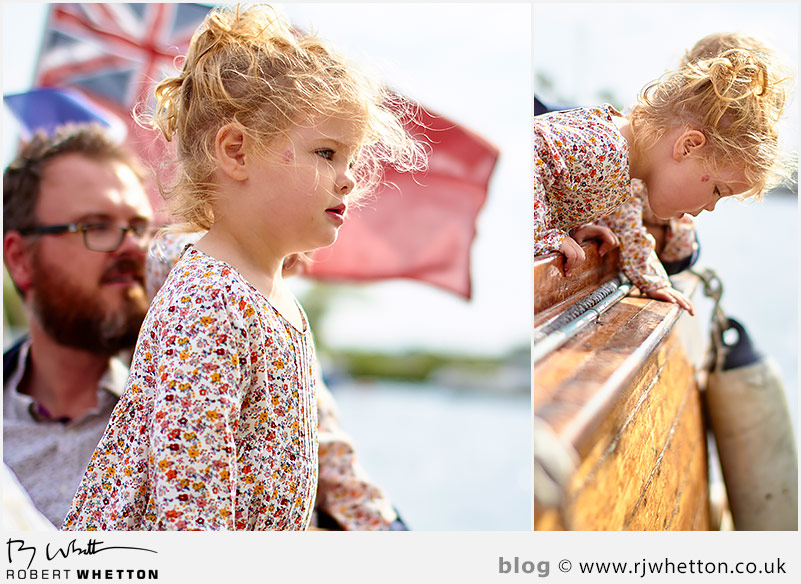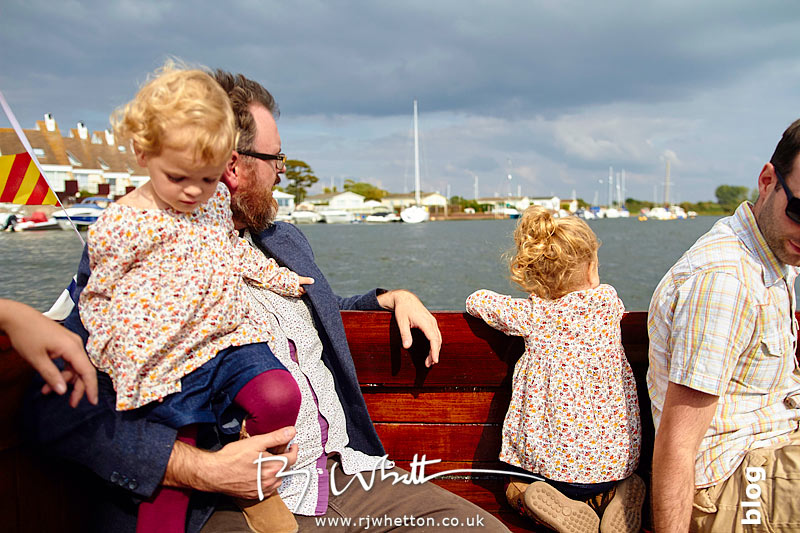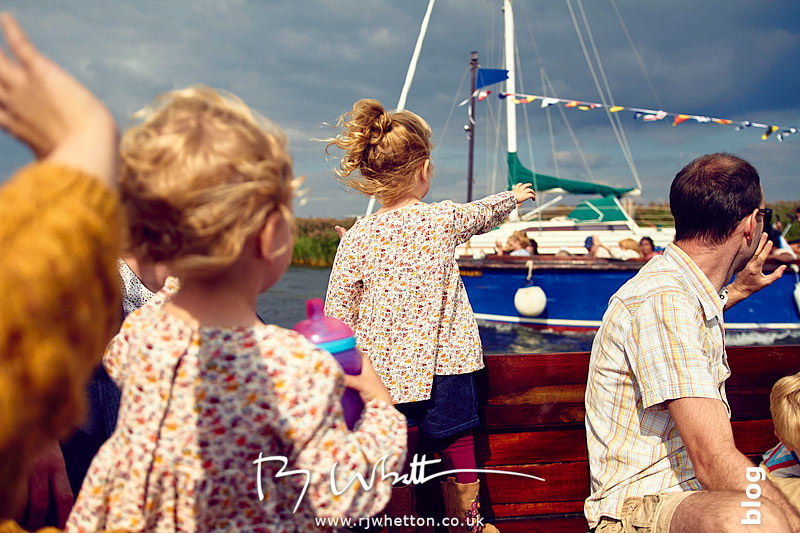 We passed a few boats on the way, the girls would wave enthusiastically.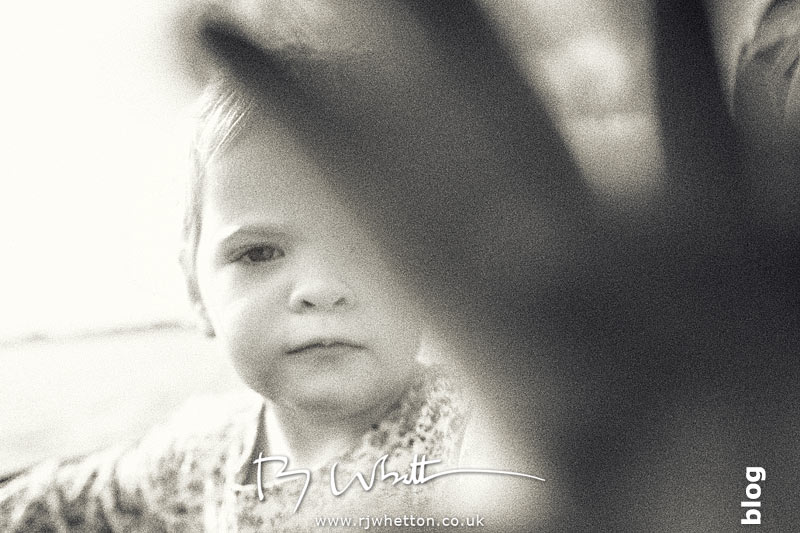 Taking a couple of shots of Harper, she decided that was enough thank you Bob, and covered the lens with her hand. Reminded me of when Maisy was smaller and did a similar thing.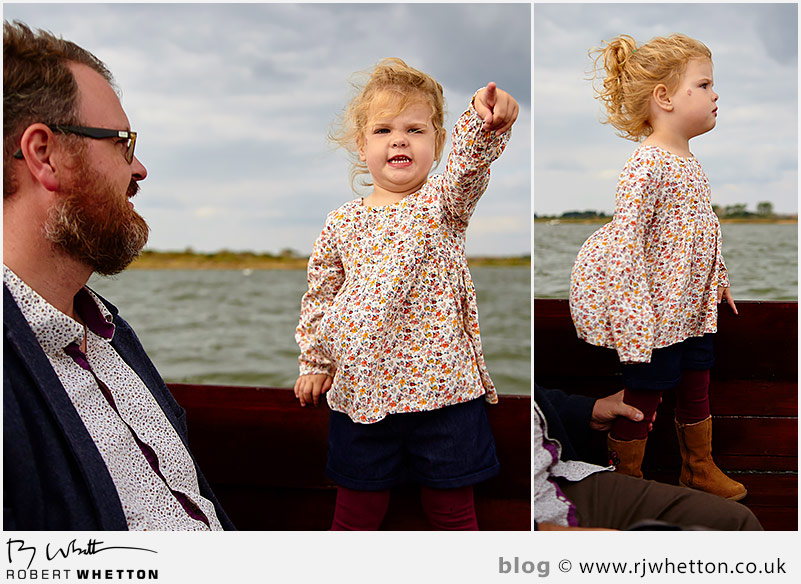 Scout spotted a Tree that they're used to spying on the trip and pointed it out.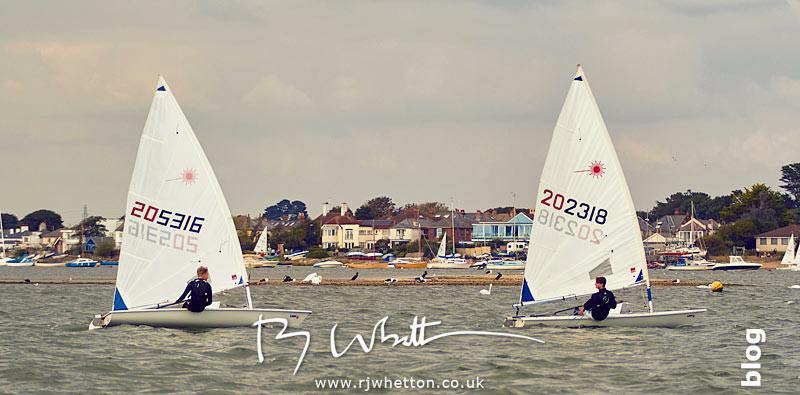 These young sailors were all about the speed, and we had a near miss with them.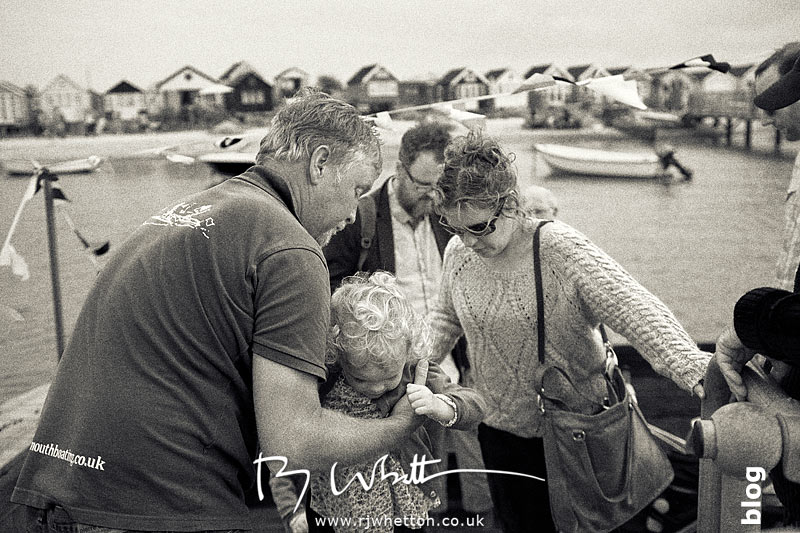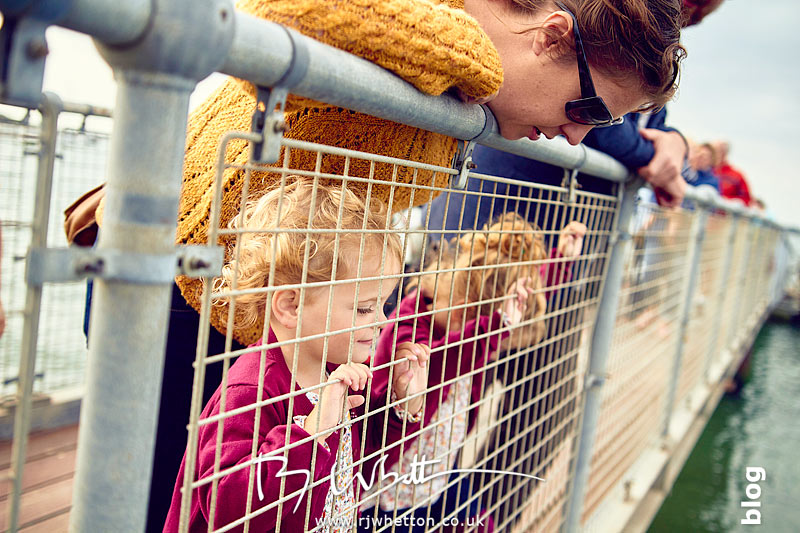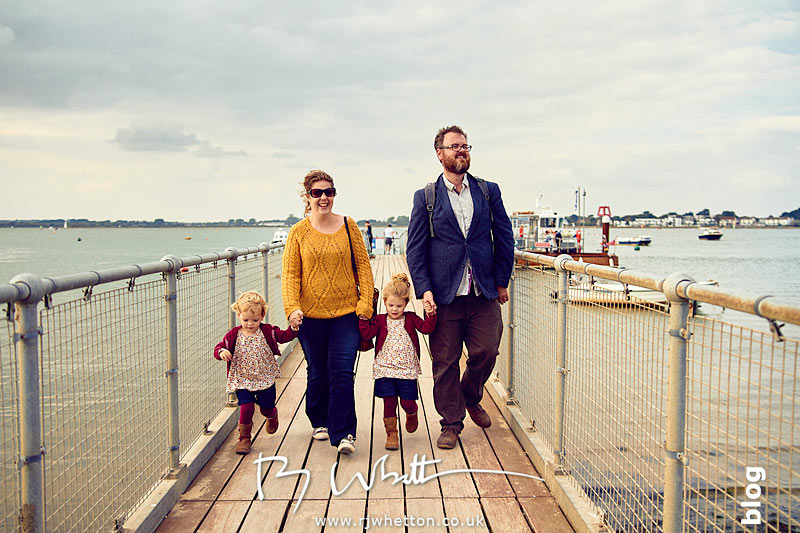 Once on dry land, only one thing was on their minds. Cake and ice cream!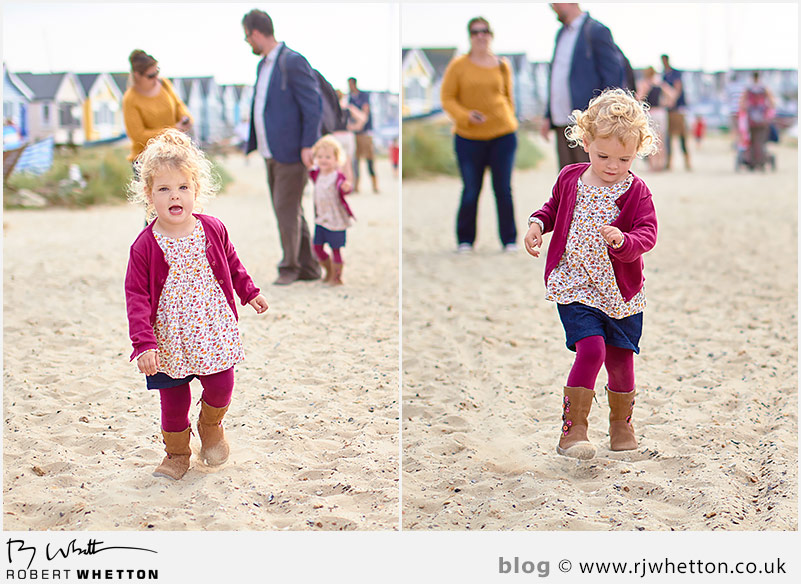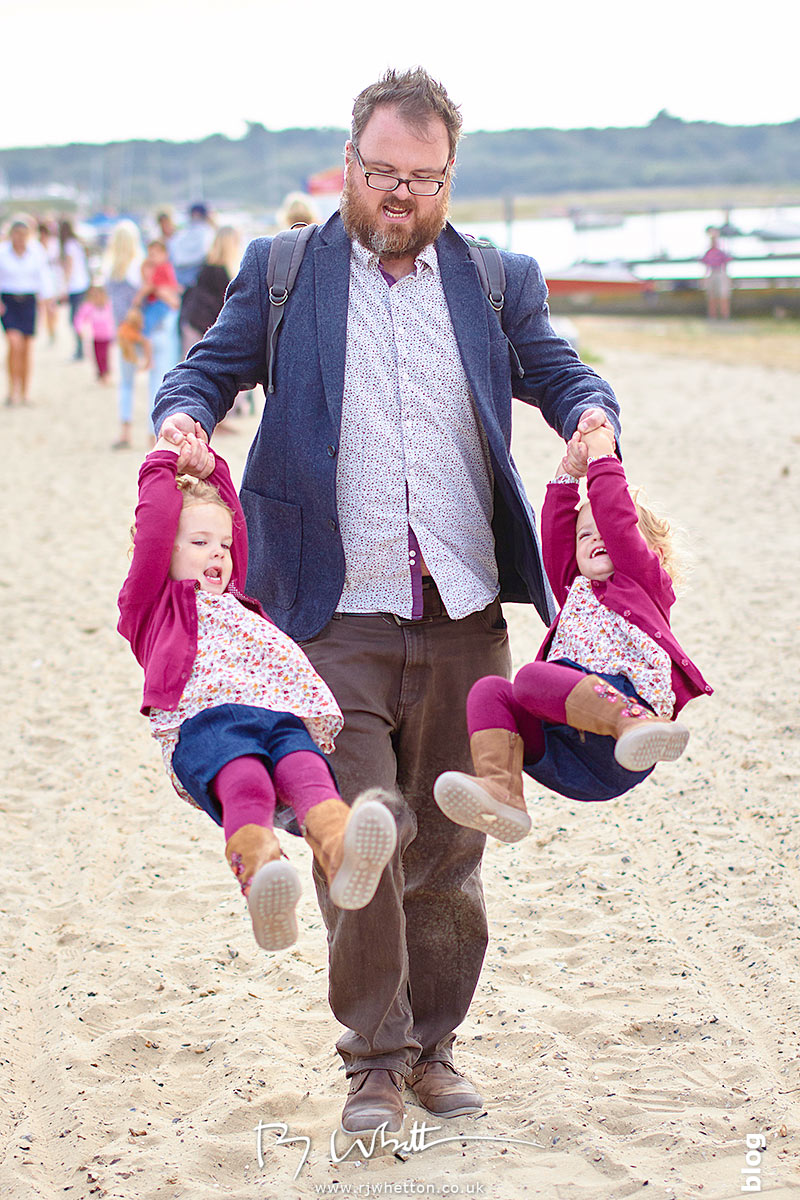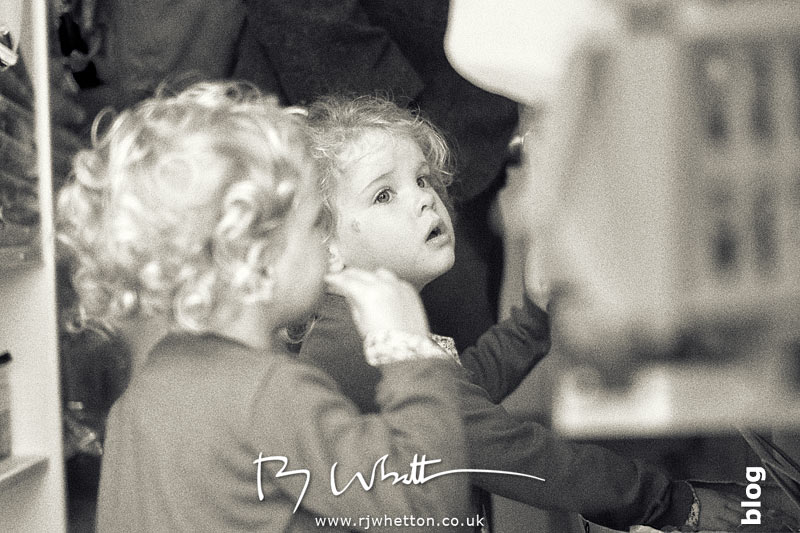 Dom took the girls to the shop to get cake and ice cream.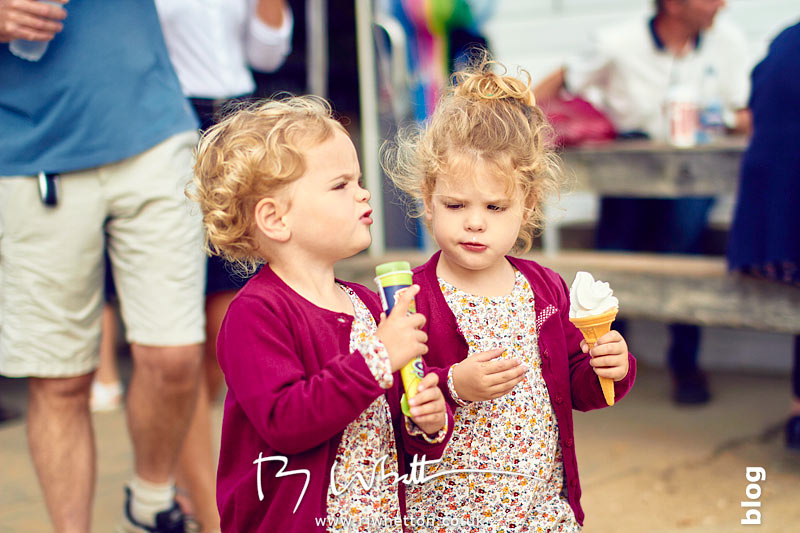 Harper likes lime flavoured things, and scout opted for the Mr Whippy.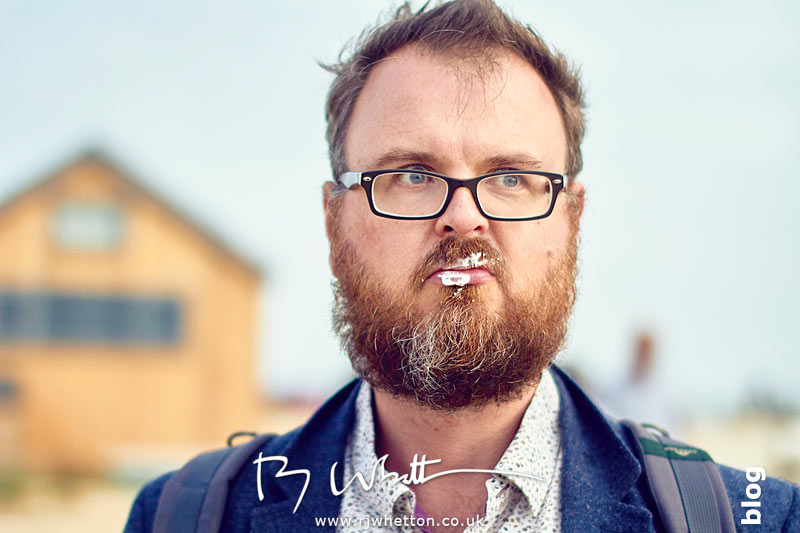 "Ice cream?" said Dom.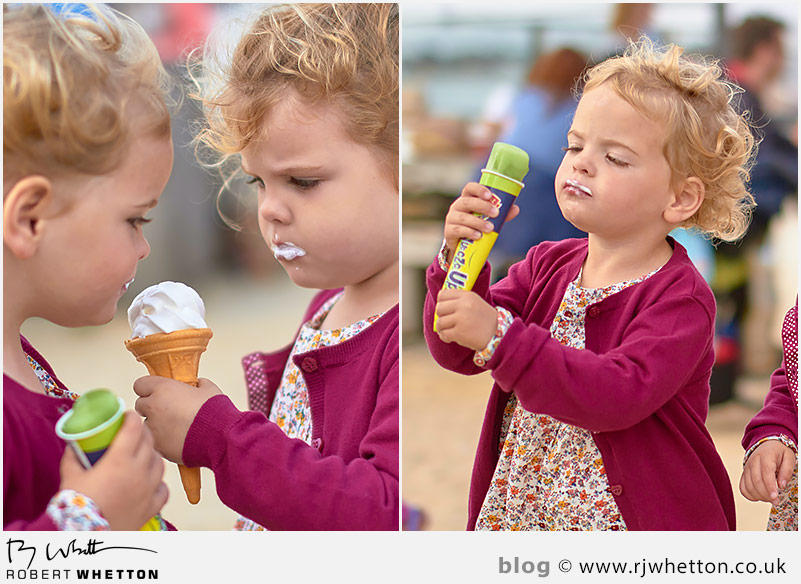 So sweet to see the girls sharing their treats.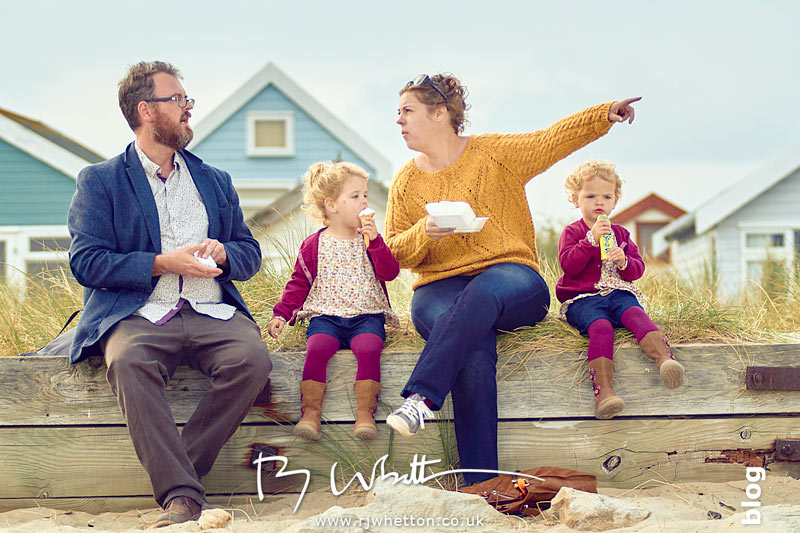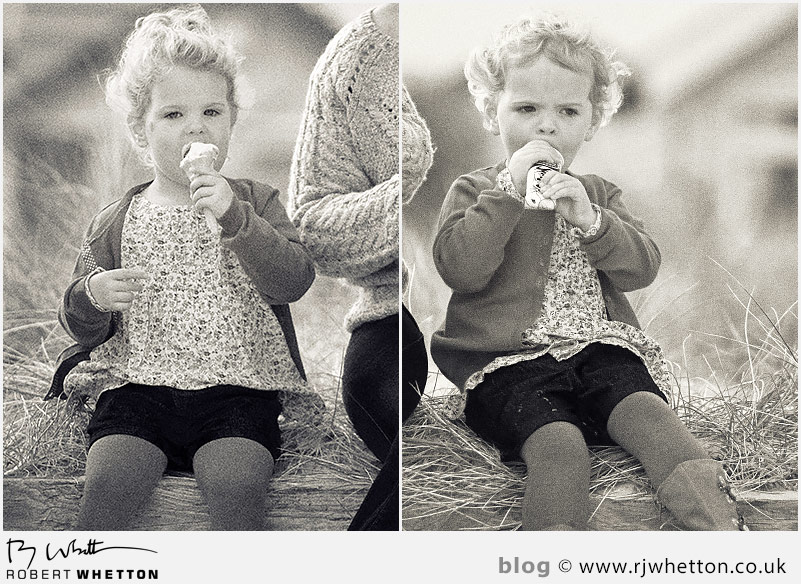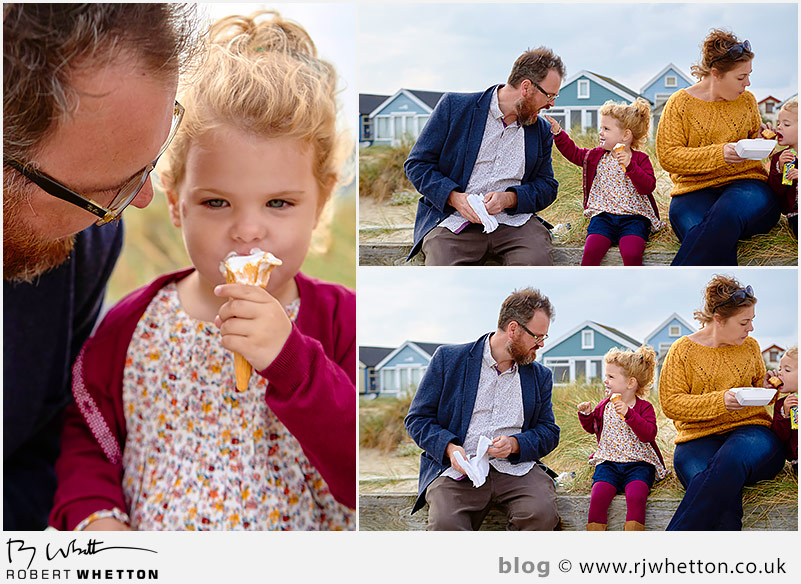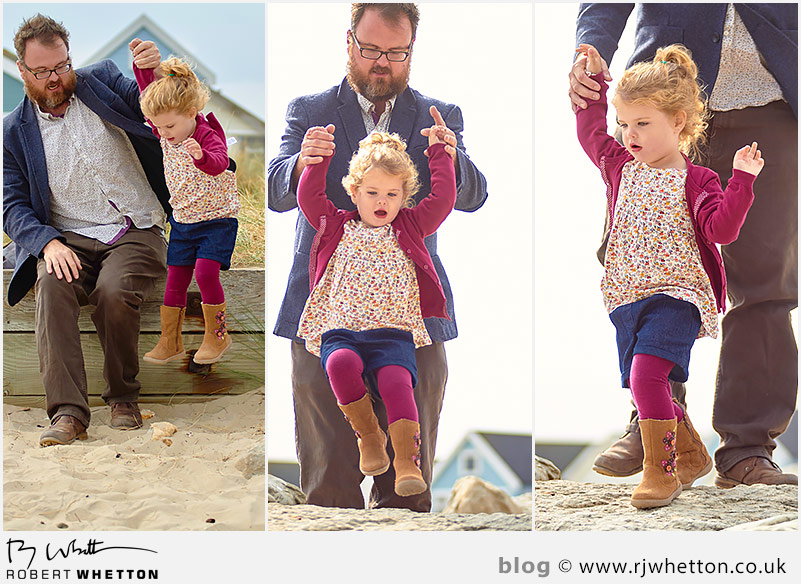 Ice creams and cake eaten, was time for exploring and fun!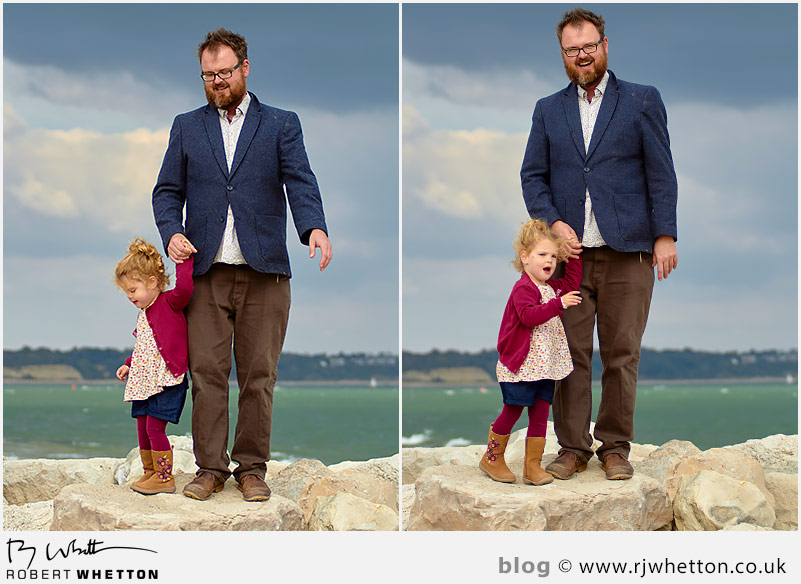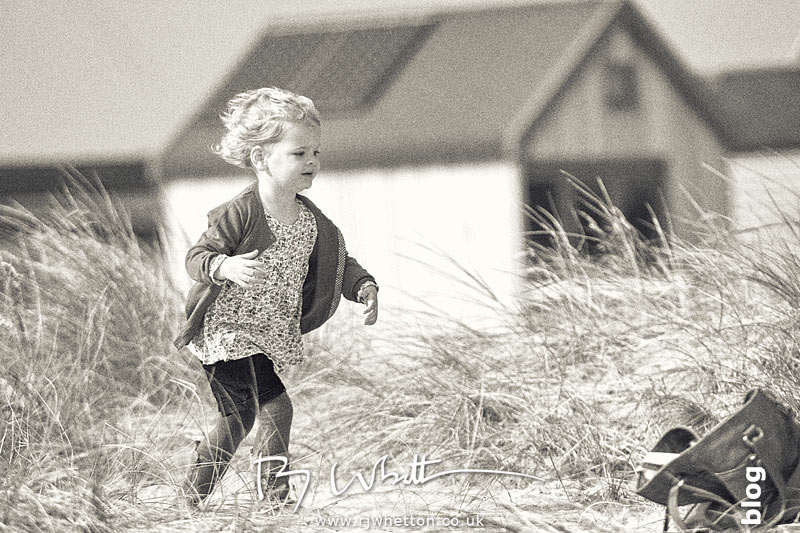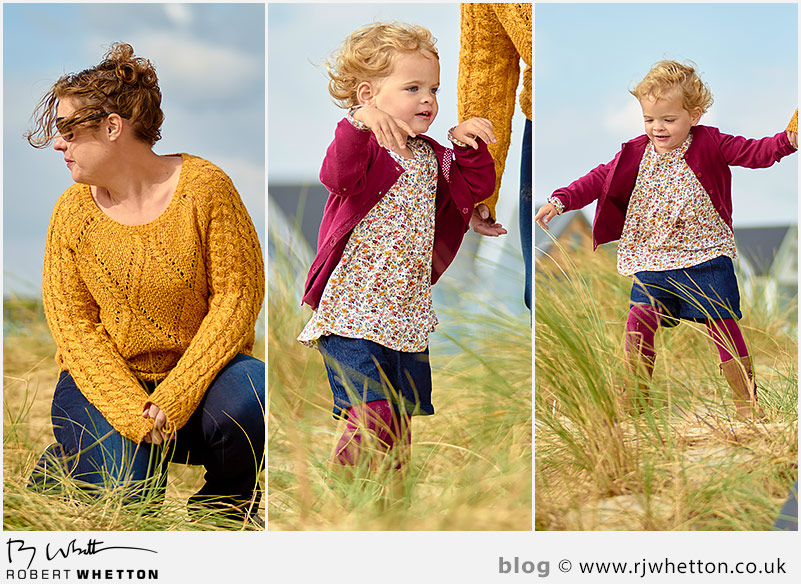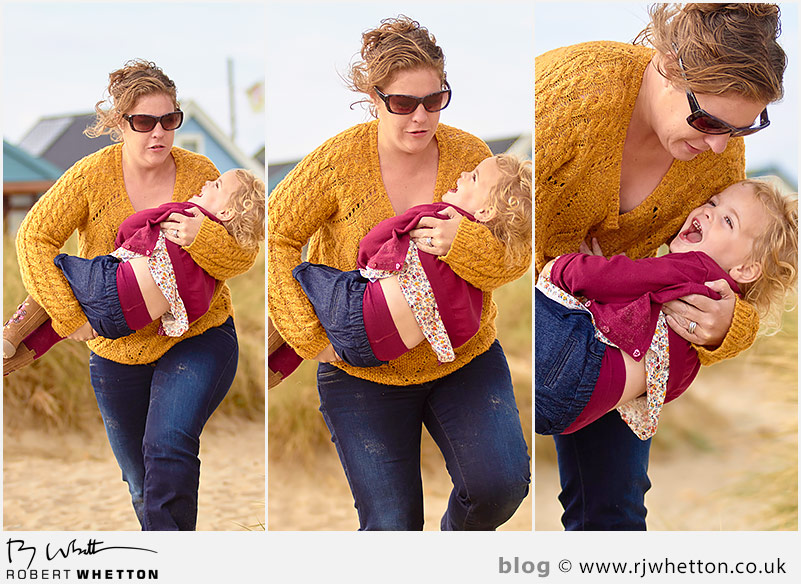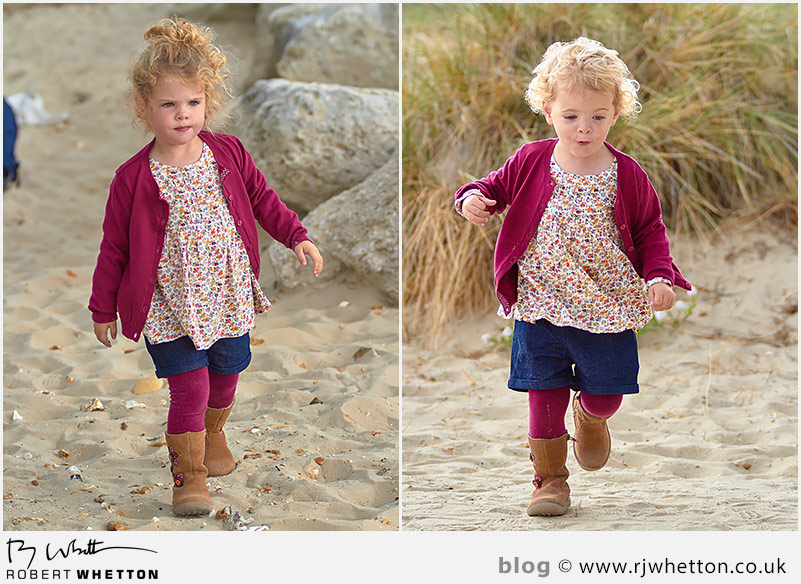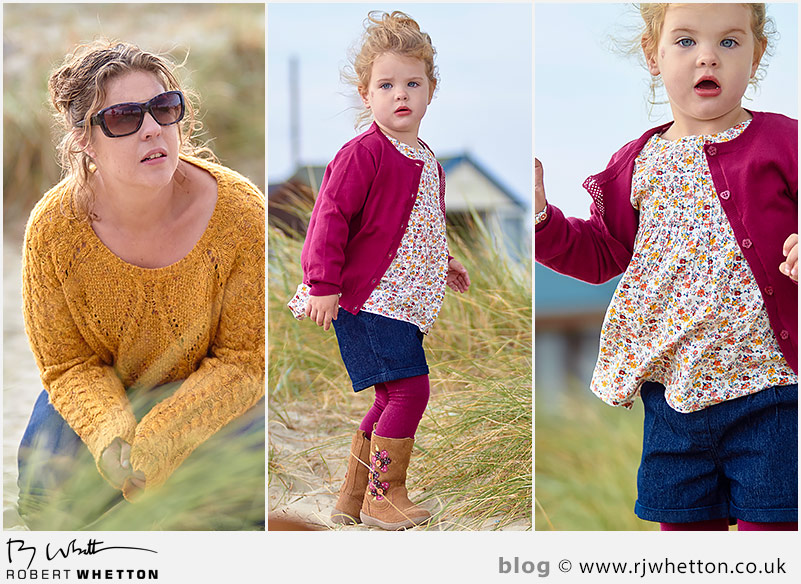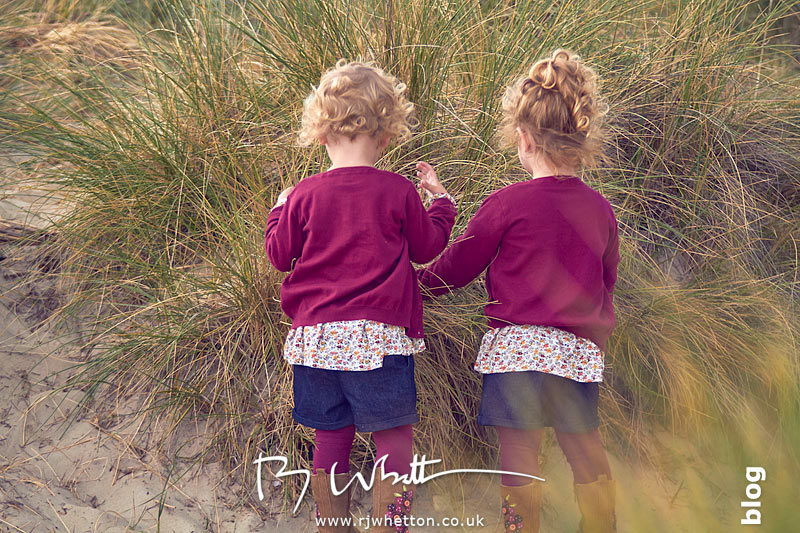 The girls love playing hide and seak, although their hiding isn't the best, it works on the idea of if they can't see you, they must be hidden!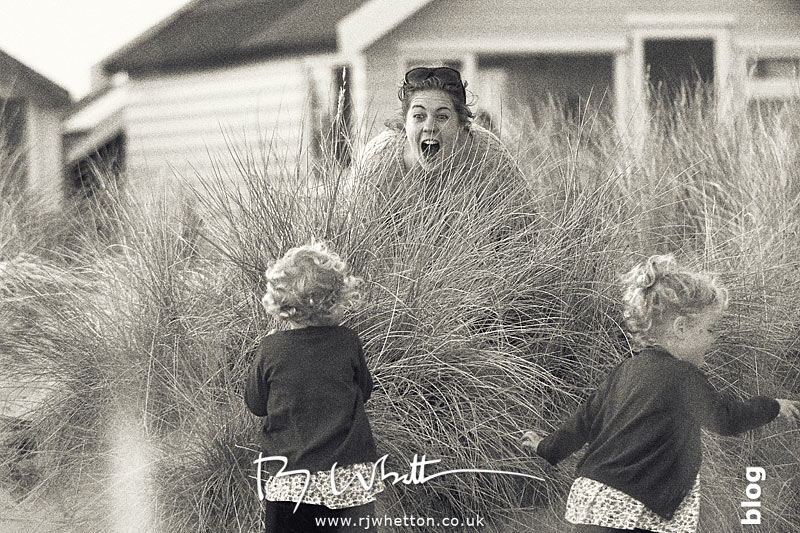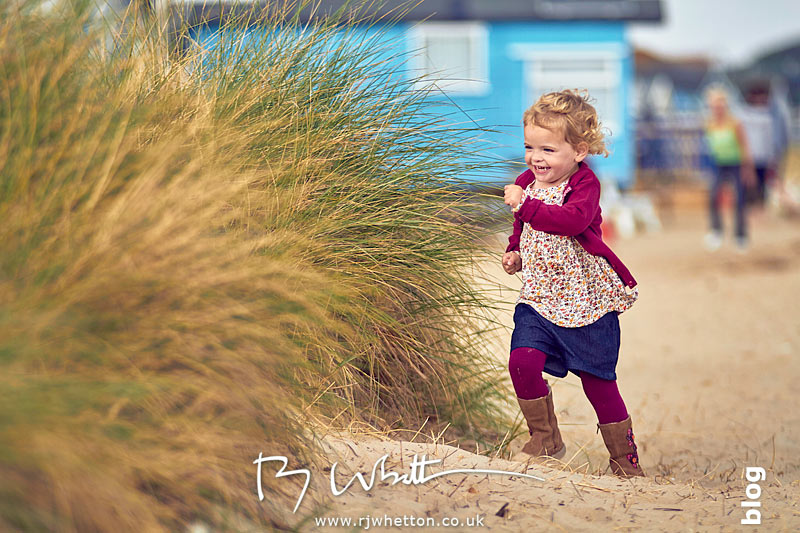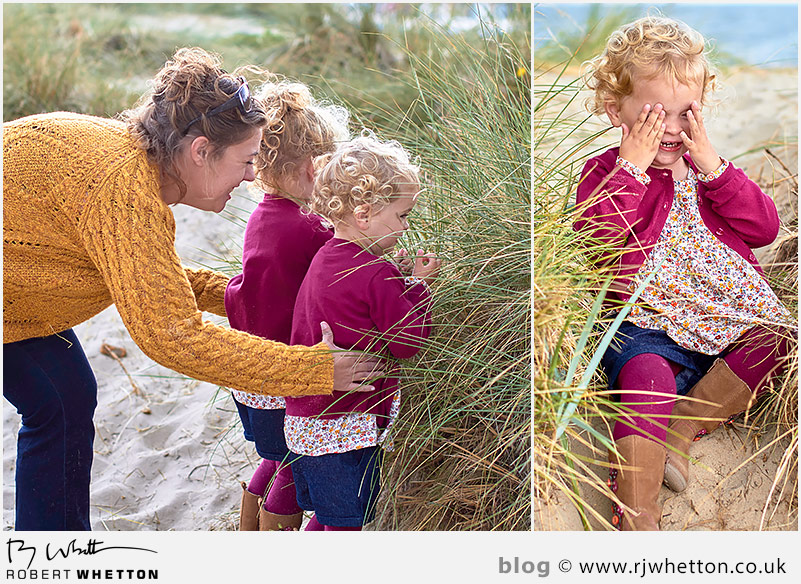 Everyone had a go at hiding and seeking.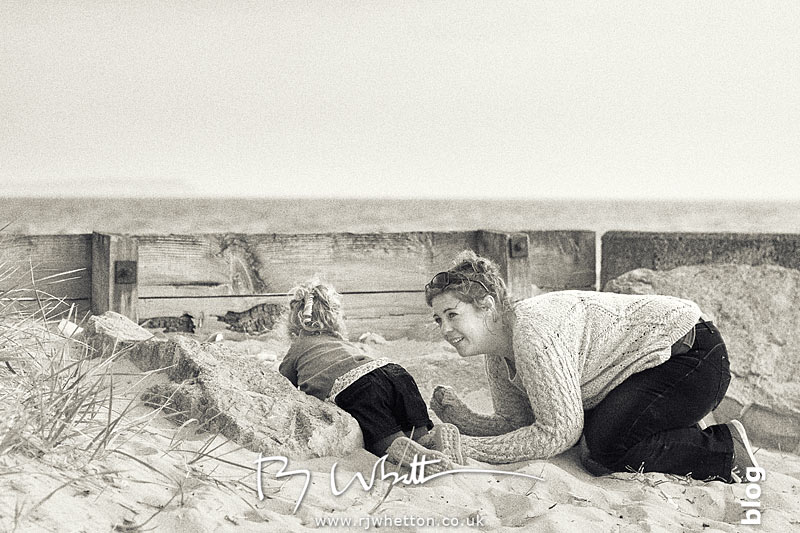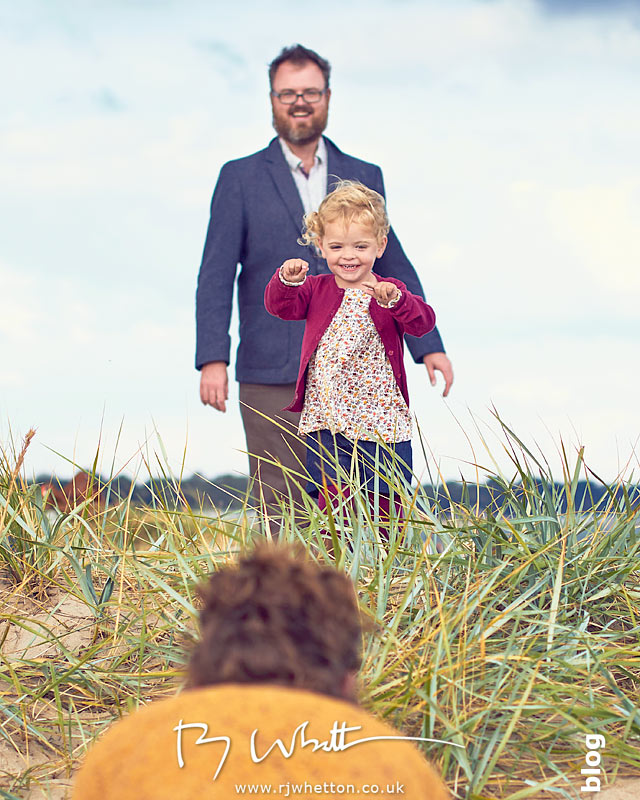 Though some were better at hiding than others.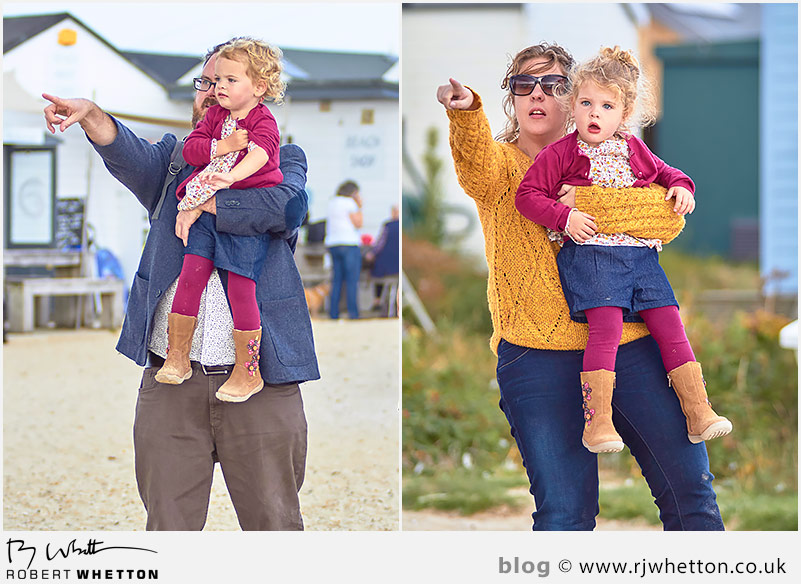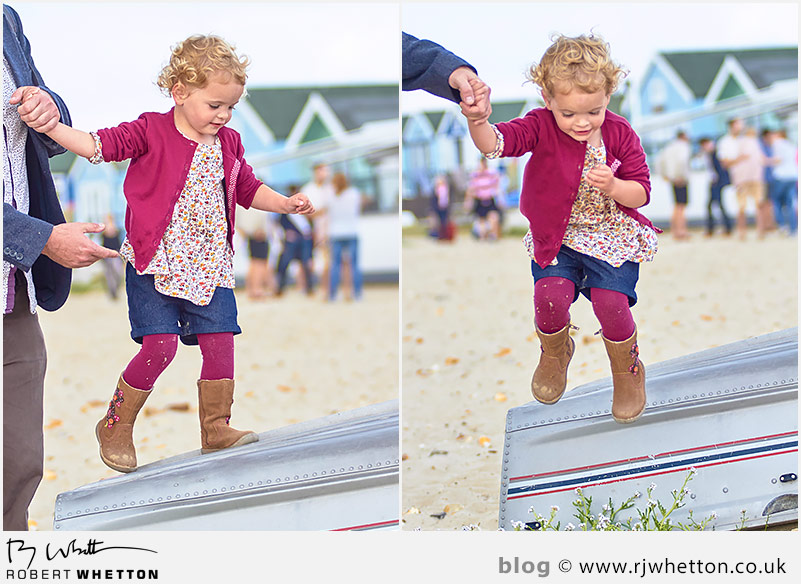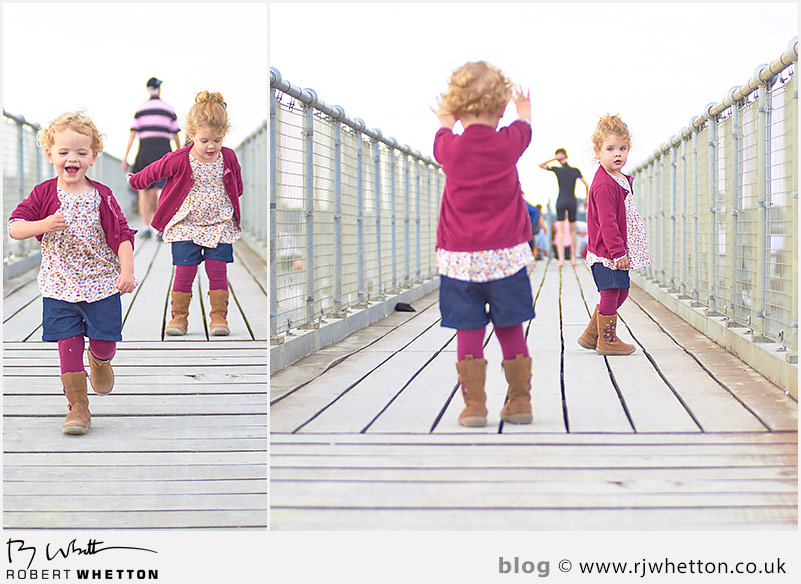 All fun must come to an end, and it was time to catch the boat back to Tuckton.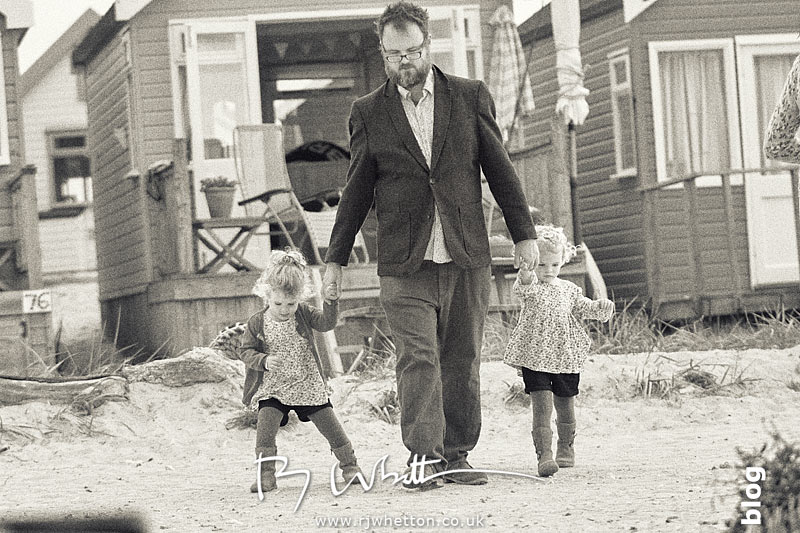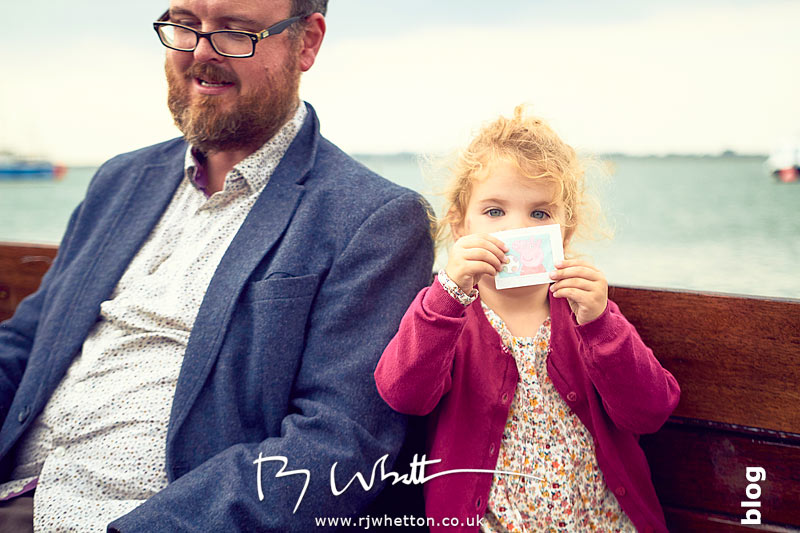 Scout found a Peppa Pig plaster in daddy's pocket!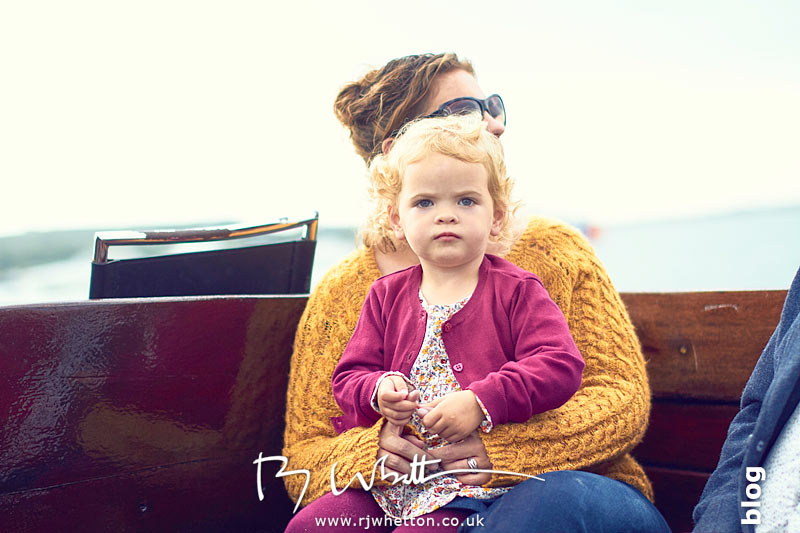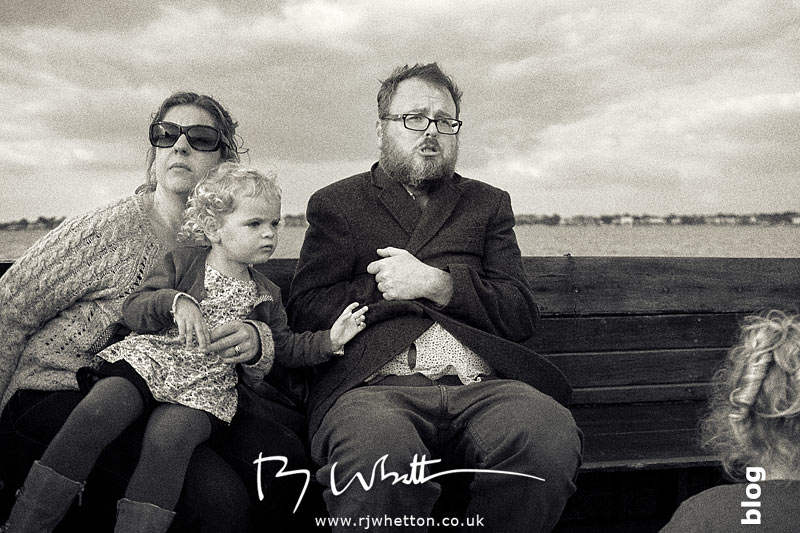 Wind picked up and it got a little chilly..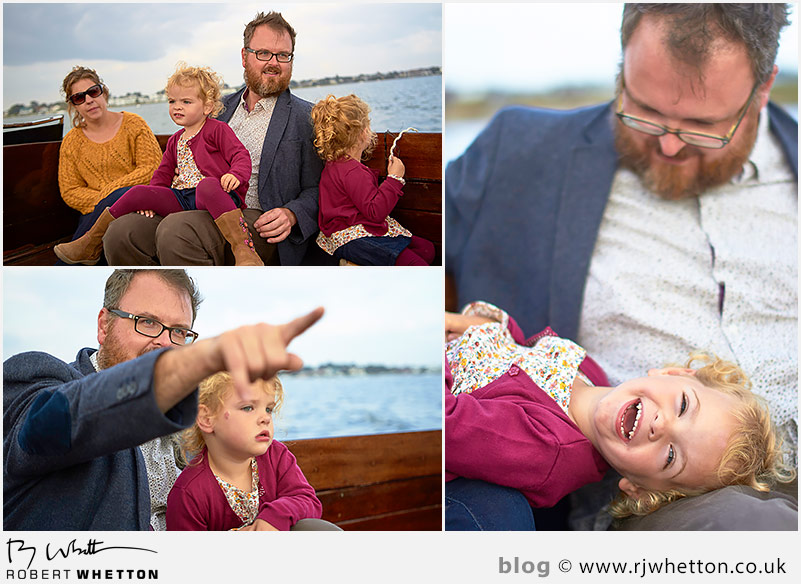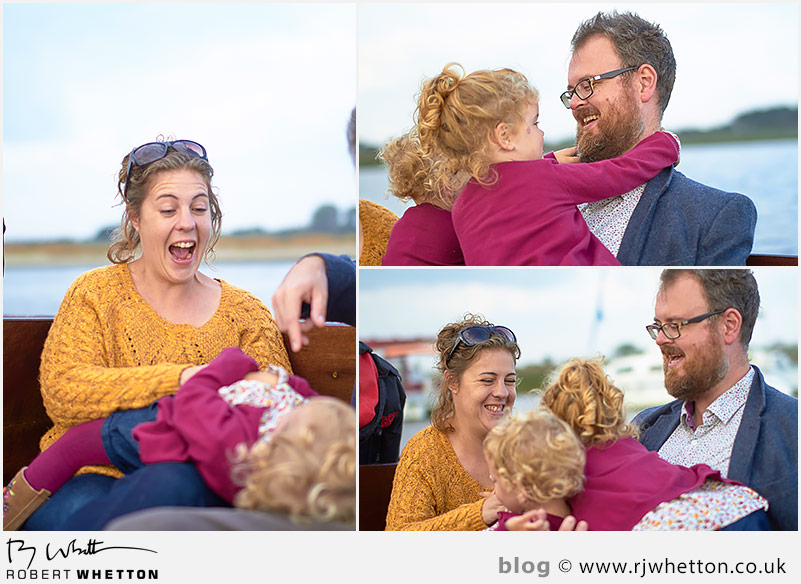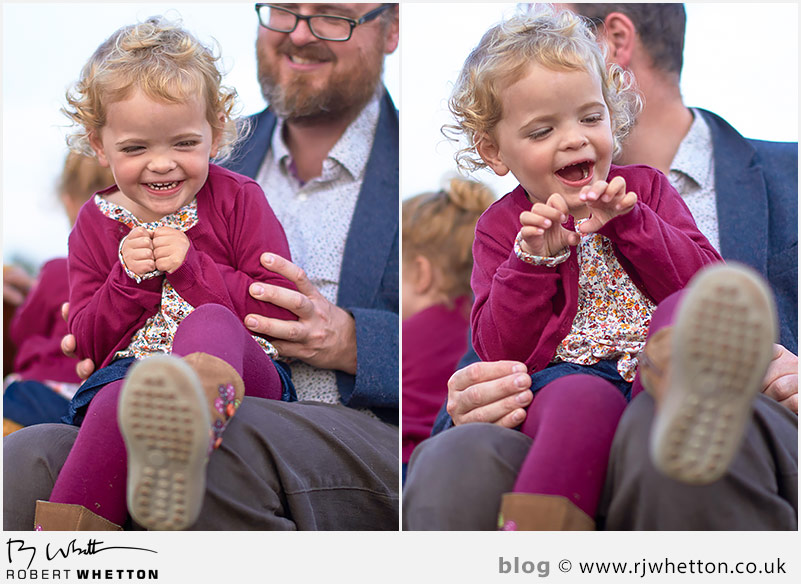 Harper sang a very good Row, row your boat.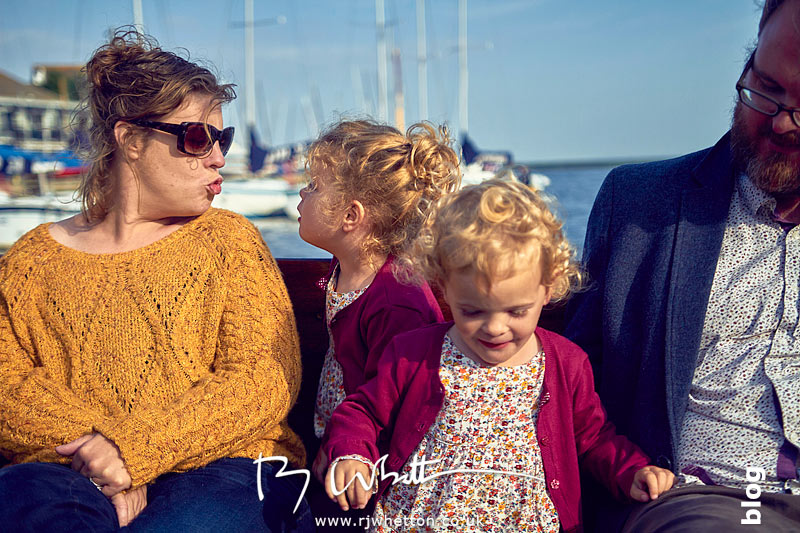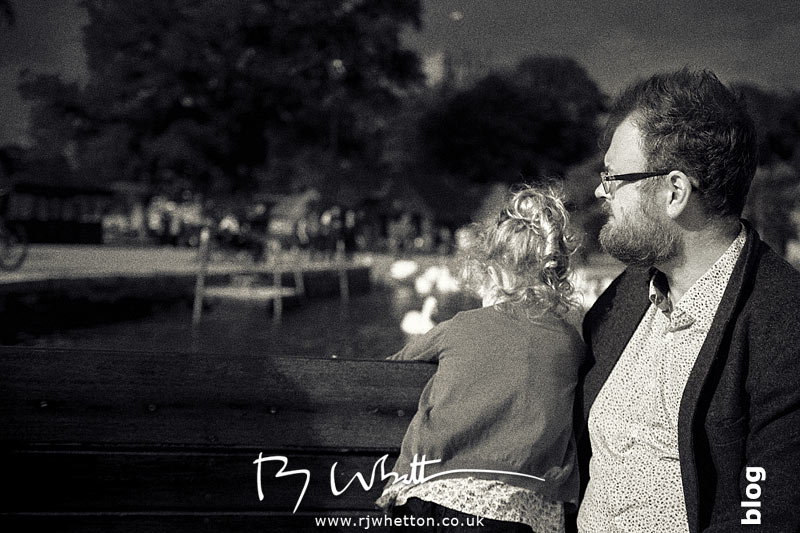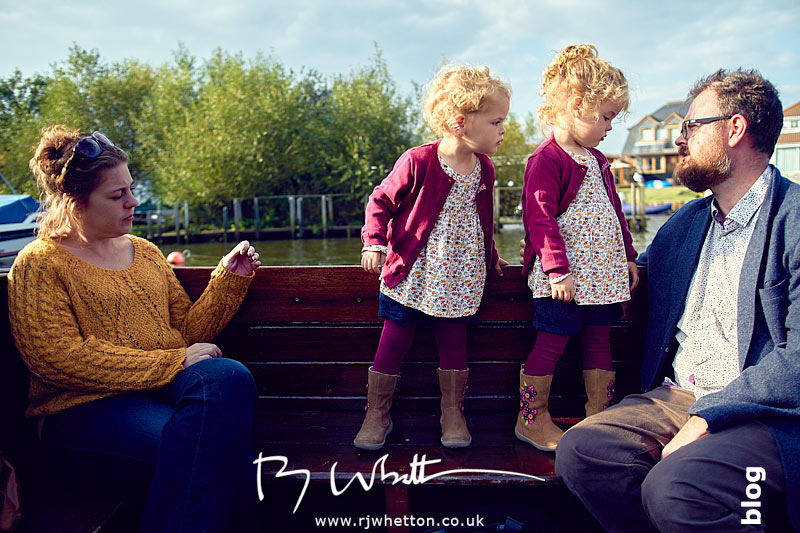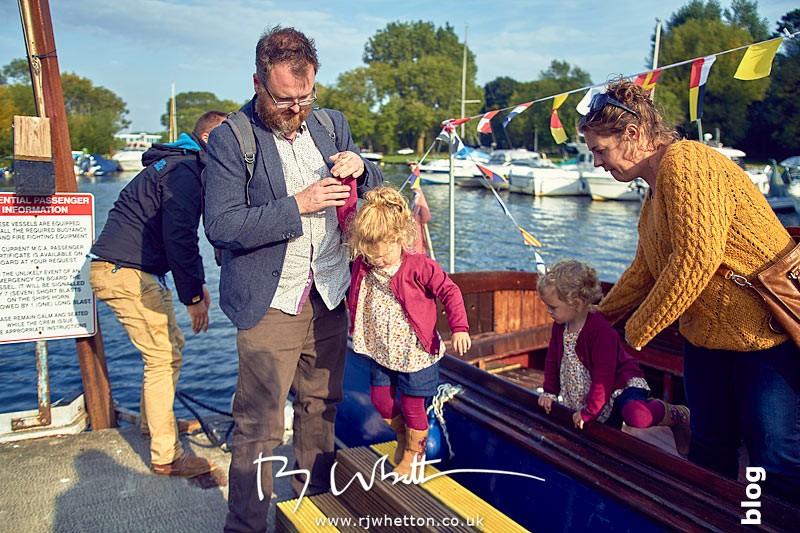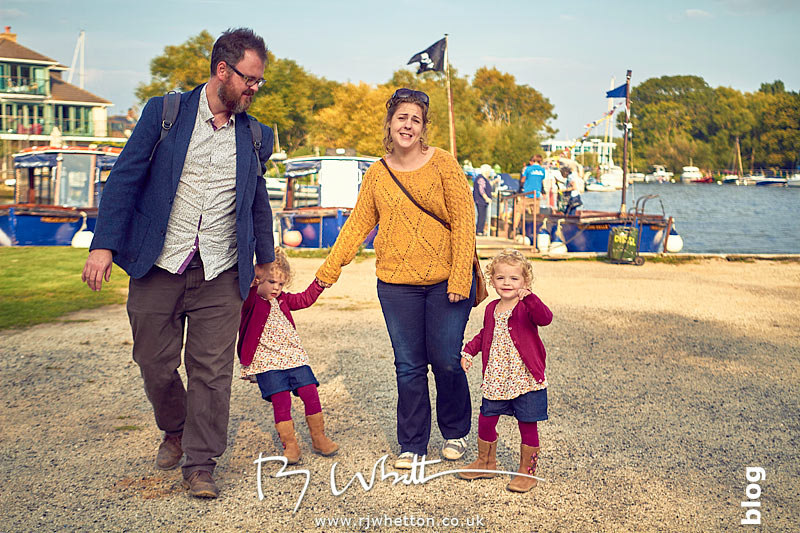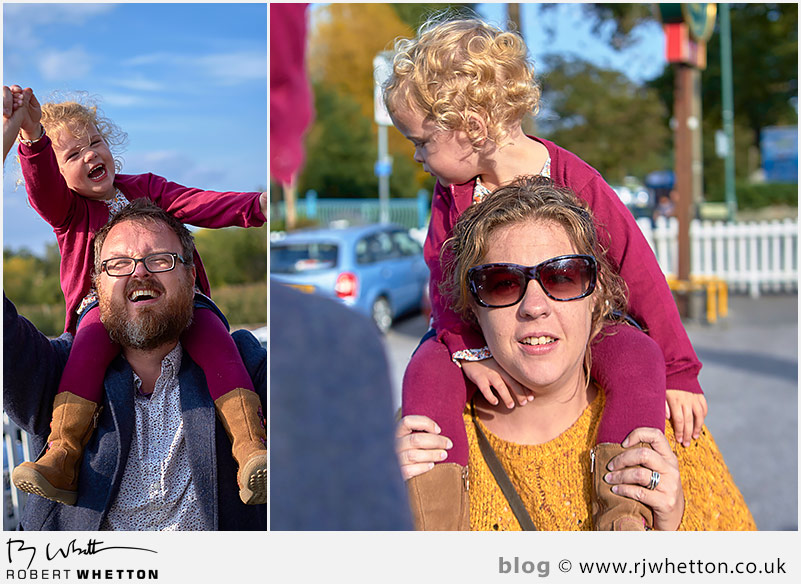 Lou and Dom, I have to say, you have the most adorable girls ever! they have such great character about them! And I'm glad you've decided to change to a bi-annual shoot instead. They are growing so fast and it would be a shame not to have a reccord of it.
See you guys in the New Year!
Want a baby or toddler photo session? get in contact. Pricing starts from just £160.
Geek Alert! This has been my first shoot to edit with the new CaptureOne Pro v8.0! have to say the guys over at PhaseOne have done a fantastic job with the new features and impressive speed, you might have noticed that the Black and White shots have a film grain, this is thanks to the guys at PhaseOne who have added a 'grain' feature, you get a choice of different grains and the ability to control how much you add to a photo. Fantastic!